MISS YOU
Projet étudiant du lycée Amiral de Grasse. Ecrit par Luna Belan, Alix Mozin et Illona Dudons. Réalisé par Nathan Ambrosioni.
SYNOPSIS: Trois lycéennes partent en camping entre amies. L'une d'entre elles, Sarah, disparaît mystérieusement pendant la nuit. La police intervient rapidement mais ne trouve rien. Les deux filles rescapées n'ont pas la même réaction face l'absence et au vide laissés par la disprition de Sarah.

MISS YOU is a student project written by Luna Belan, Alix Mozin and Illona Dudons with Nathan Ambrosioni directing. They are all aged between 15 and 16 and are currently taking a Visual Arts option at High School.

Their project provides a metaphor for the loss of a loved one and the different ways we try to cope and get on with life after the event.
SYNOPSIS: Three high school girls go camping together as friends. One of them, Sarah, mysteriously disappears overnight. The police respond quickly, but find nothing. The two rescued girls react very differently to her disappearance and life without Sarah.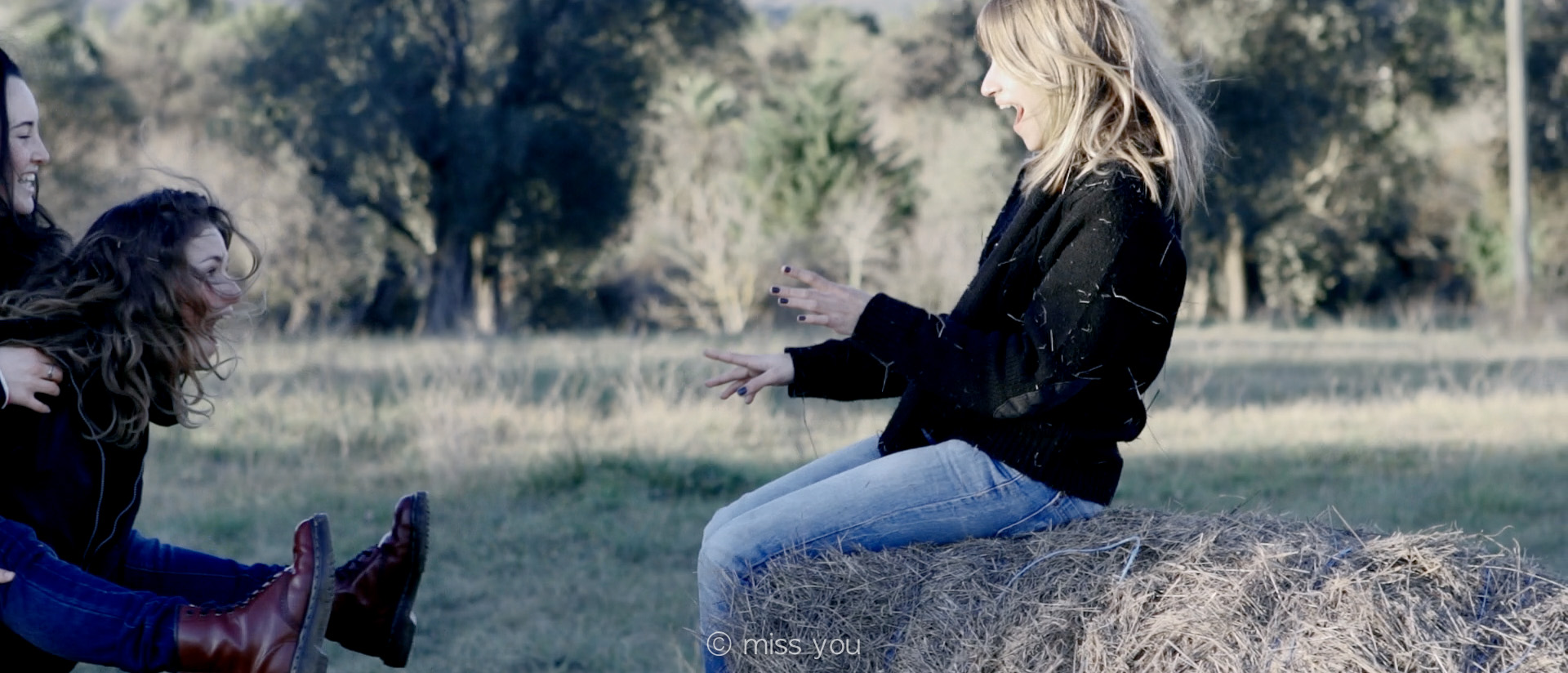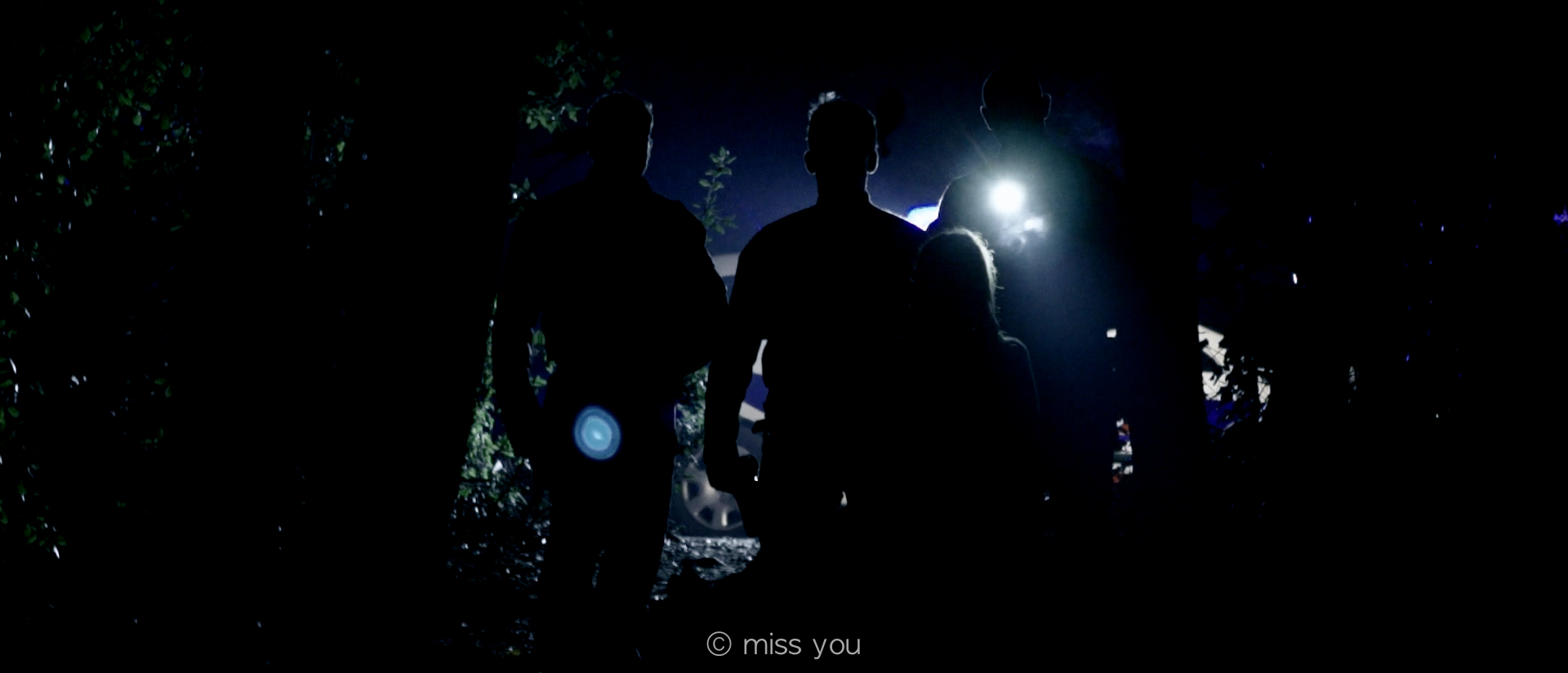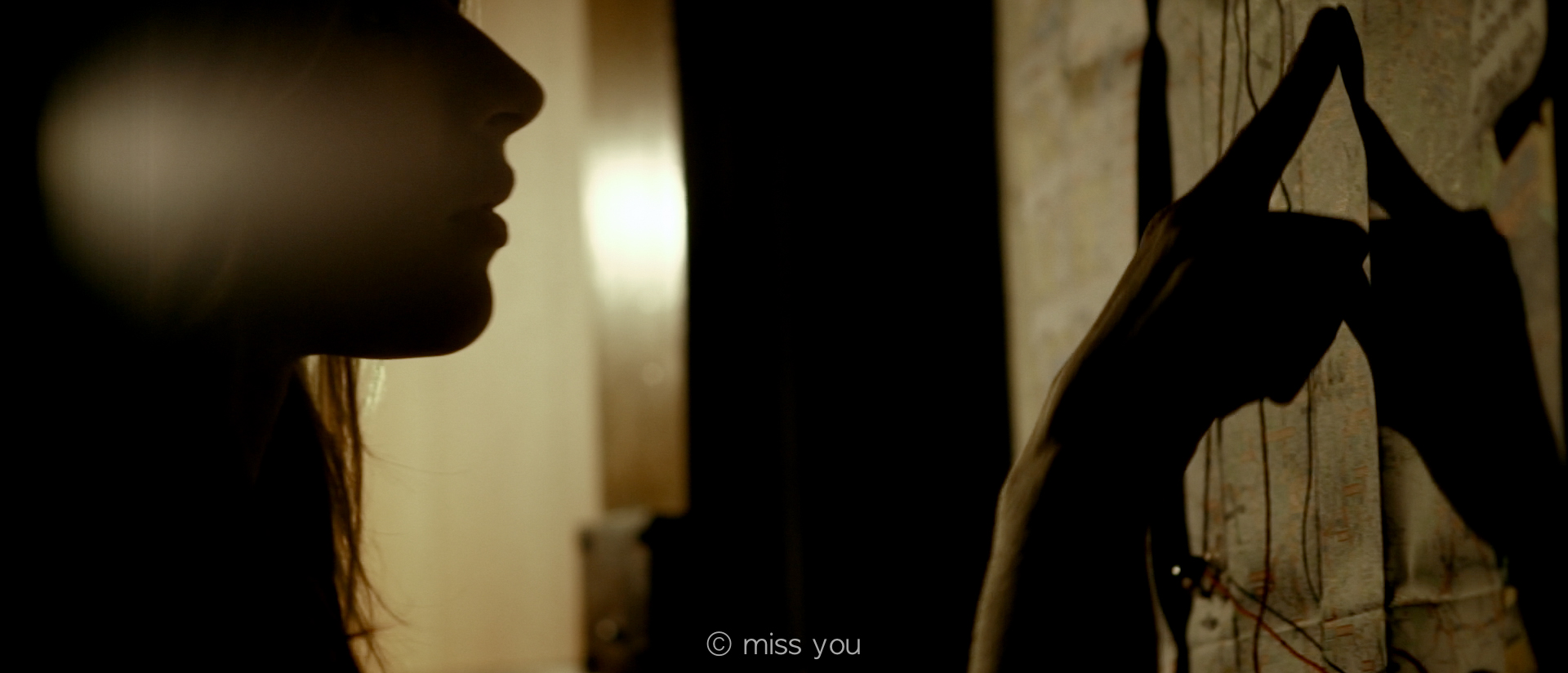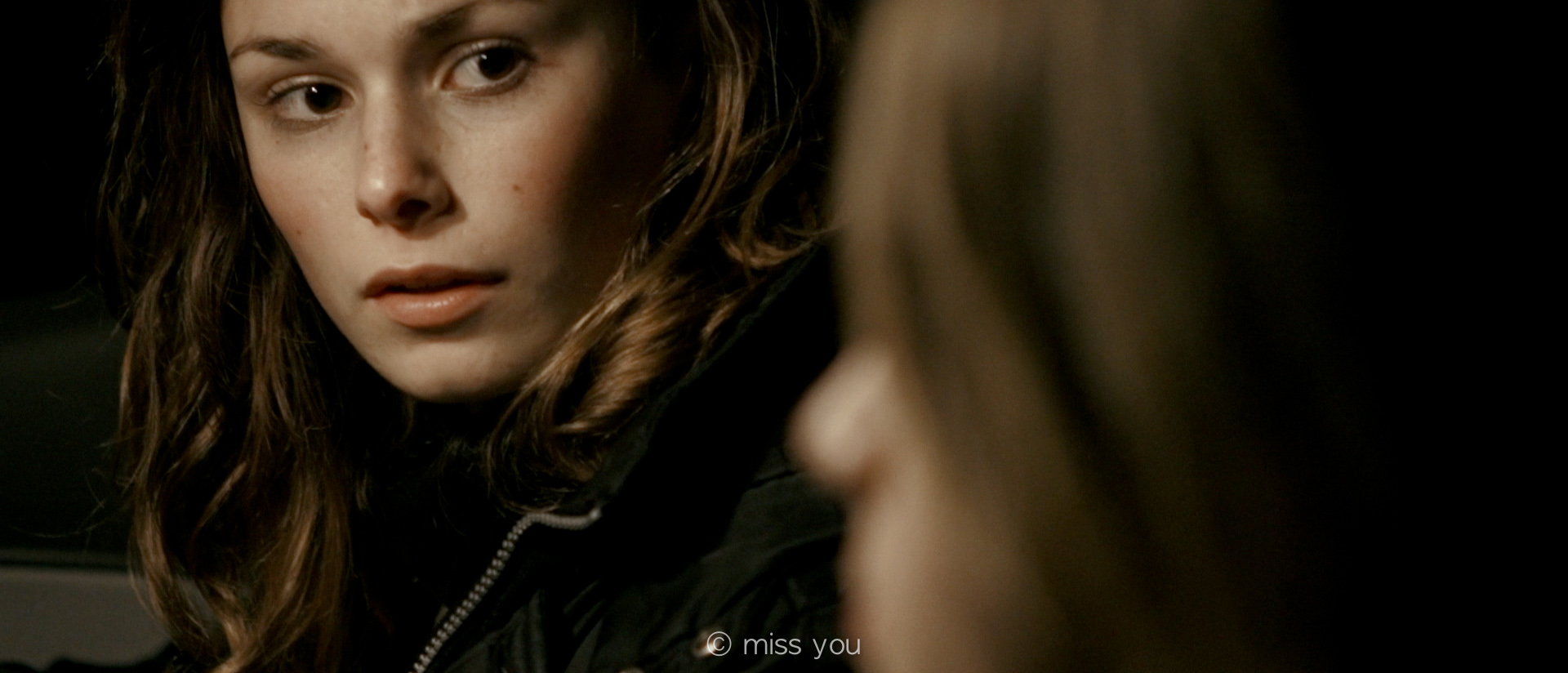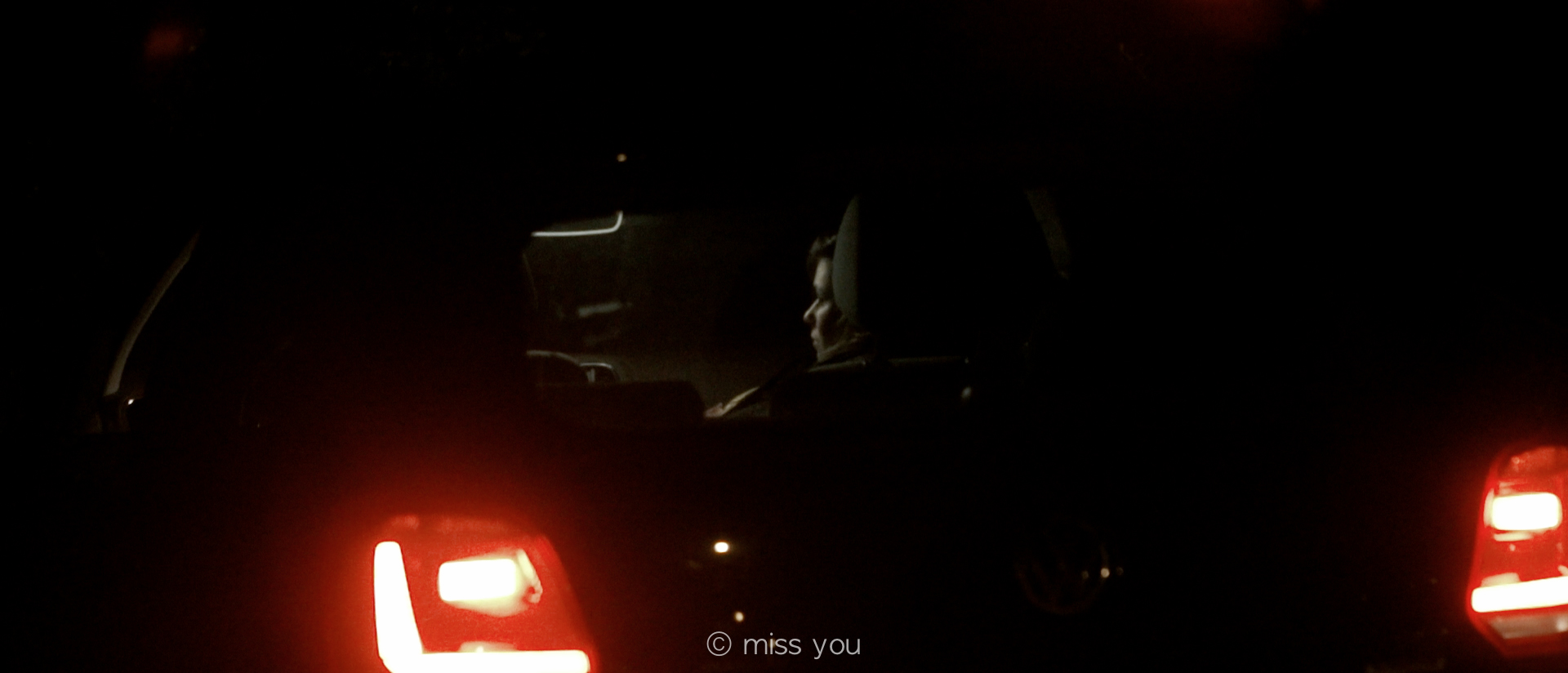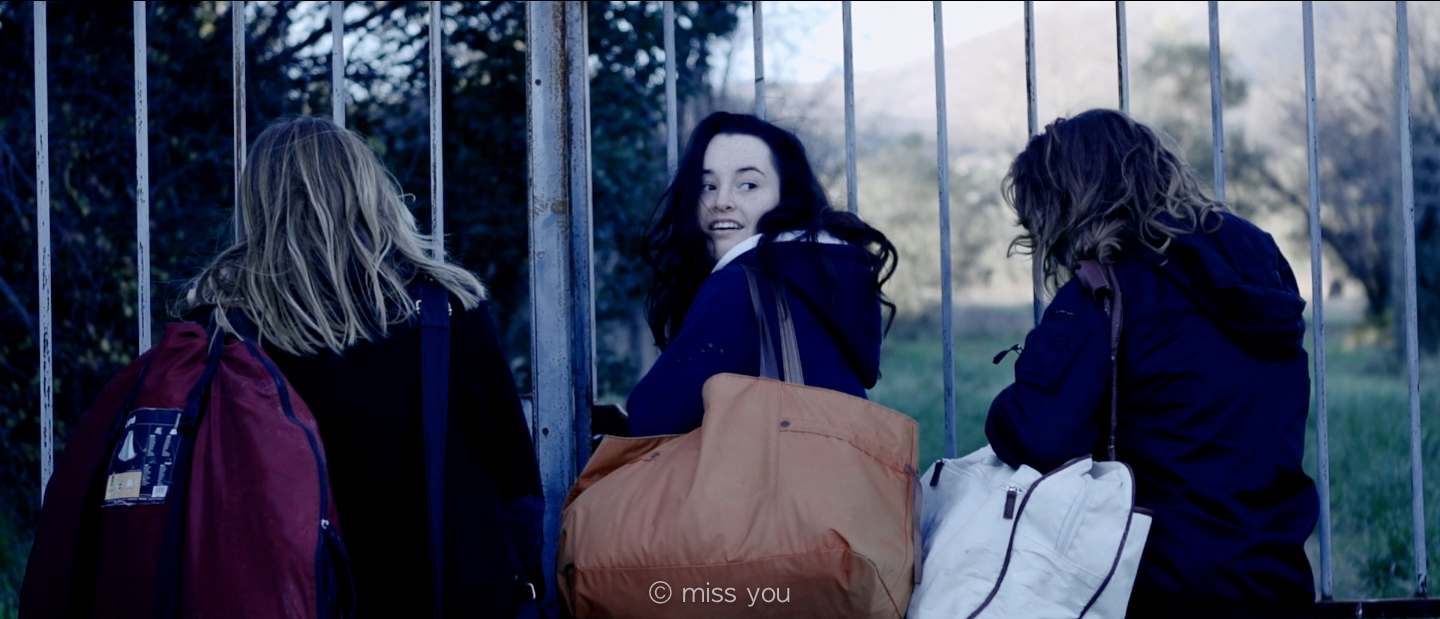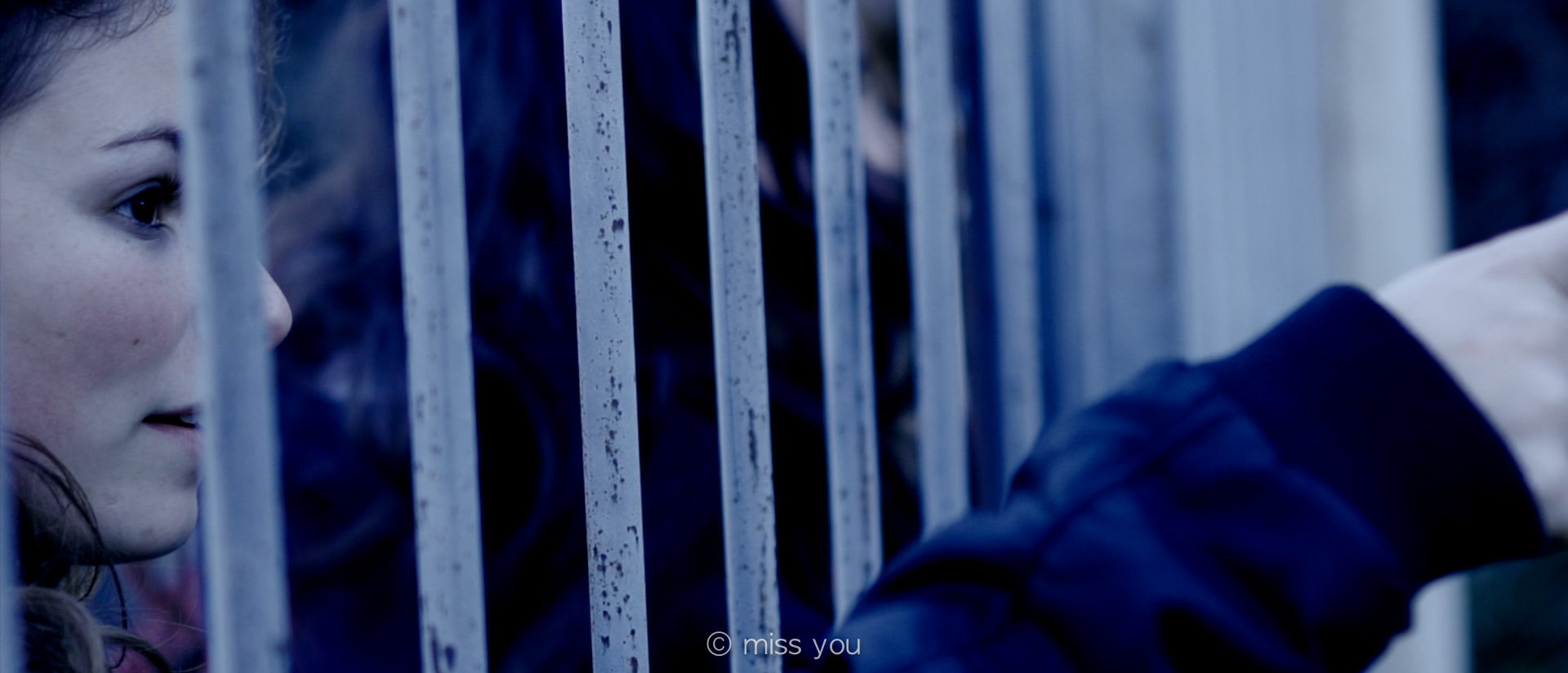 Liste technique et Remerciements
Un court-métrage écrit et interprété par Luna Belan, Illona

Dudons et Alix Mozin avec la participation de Shelley Ward et Emmanuelle Vizzari

Réalisation/director : Nathan AMBROSIONI

Scénario/Screenplay : Luna BELAN, Illona DUDONS et

Alix MOZIN

Interprètes/Cast : Luna BELAN, Illona DUDONS, Alix MOZIN,

Shelley WARD et Emmanuelle VIZZARI

First assistants : Luna Belan, Illona Dudons et Alix Mozin

Musique originale / Original Music: Roman TUCHIN

Musique additionnelle / Ad Music: Eliott MOZIN

Son et caméra/Sound & Camera: Nathan AMBROSIONI

Montage/Editing: Nathan AMBROSIONI

Durée/Duration: 18 mn 27

Couleur /Colour

Langue/language: Français/French

Sous-titrage/Subtitles: Anglais/English
M. et Mme BELAN (les grands parents de Luna)

M. et Mme Dudons (les parents d'Illona)

M. et Mme Mozin (les parents d'Alix)

Marc Perrier et la police nationale de Grasse

M. Dalmasso

Mme Anne Bazin-Sadler et le lycée Amiral de Grasse

Fabrice Ambrosioni
DOSSIER DE PRESSE / PRESS BOOK